For more than 100 years Toledo Commutator Company, a Kirkwood Holding Inc company, has been an industry leader in producing the commutators, springs and related products that help keep the world in motion.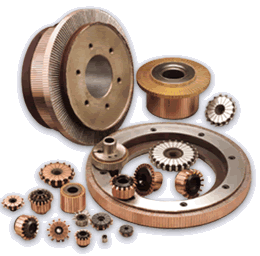 For Industrial Applications
Toledo Commutator Company's commutators are manufactured to meet high strength and durability standards to endure the most punishing conditions. These versatile products are used for everything from large industrial motors in steel and paper mills to powerful, mid-sized motors in diesel trucks, transit cars and power tools.
For Automotive & Military Applications
Providing power in many automotive and aerospace applications, these highly refined, precision products have been developed to offer high performance and reliability in a world of specialized situations.
For Power Tools & Appliances
High performance, high speed, small motors found running in the home and garage, in the car and on the job site utilize these Toledo Commutator Company products to deliver reliable power in a small space.
Contact us to visit "Commutator University"!
Our facility can produce a wide variety of commutators and a site visit can be scheduled for those interested in our manufacturing processes.  If you are interested in learning how commutators work and how they are made then click here to request a visit to our facility!